Home Guild Charter Book of Celts TS, Vent and Forum info Great Moments
Our Alliance Site Tuatha Da Dagda The Celts are no longer members of this fine alliance. Since many of our players have left the game, we felt it best to give our spot to another guild that could contribute more time. Thanks so much TDD we love you guys.
Welcome, please feel at home.
Our guild house can be found in Balderston Kilcullen, lot 3603.
It and all our cottages are open to our friends.
It is with no lack of shame that I announce many of our members are now playing WOW. We are on the Ysondre server. Please send me an email if you would like to join us sometime. Currently, we do not have a guild set up.
Contact Buffybott@celtsgonewild.com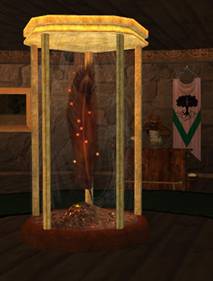 Artwork and screen shots Copyright © 2001-2004 Mythic Entertainment, Inc. All rights reserved. Used with permission of Mythic Entertainment.
Mythic Entertainment, the Mythic Entertainment logo, "Dark Age of Camelot," "Shrouded Isles," "Foundtations," "New Frontiers," "Trials of Atlantis,"
"Catacombs," "Darkness Rising," the Dark Age of Camelot and subsequent logos, and the stylized Celtic knot are trademarks of Mythic Entertainment, Inc.