Home          Book of Celts          Guild Charter          TS, Ventrilo and Forum Info     Great Moments
<![if !vml]>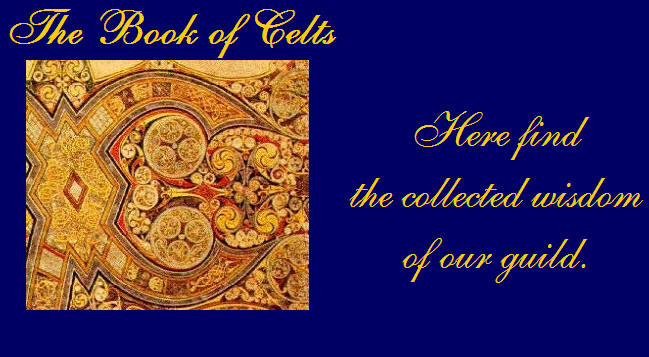 <![endif]>
Activating the Champ path, by Buffybott
The Unicorn quest, by Osterland
Osterland's  cheese cake recipe,
Inspired by Tylers Ultimate, the Food Network.
       <![if !vml]>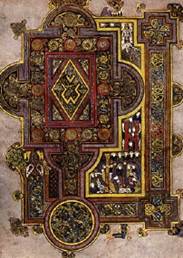 <![endif]>    
                                       Dyes by Flashover
WOW! Moonzoo and I spent a couple hours with his alchemist last night testing all the different unique
colors on both visible and stealth toons. If you are a visible OLIVE GREEN is definitely the way to go. Check
out my toon Pressure or Ibafk next time you see them in Game.

They are in a full suit of Olive Green...it looks just like genuine US army camouflage fatigues. I really think this
will give a slight advantage in RvR. Maybe just a split second more before you get noticed but that may make
the difference.

Unfortunately Olive green is not quite so great for stealth. Those of you with stealth toons may or may not
have noticed that the color of your armor effects your stealth "shade form"...many colors give your shade form
a redish or bluish tint which makes you easier to see. Generally an opposing visible player will see your
name tag at the same time they see your shade form but opposing stealth see your shade form first. If your
shade form is hard to see then you have a slight advantage. Also when operating in an enemy Prescience
node (stealth popper) all enemies, visables and stealth) can see your shade form. Having a hard to see
shade form definitely helps. From our tests last night we confirmed that BLACK provides the hardest to see
shade form. If you have a Nightshade dress him/her in black. However, since Rangers attack from both
stealthed and visible modes I find that RUST make a decent alternative as black does not offer good
camouflage when you are in visible mode. Rust fades in fairly well to foliage and is only little bit off the quality
of black when stealthed. See Zxyn or Flashover in game for demonstrations if you are interested.

Also, more on stealth, does anyone know if artifact weapons can be dyed? On both Zxyn and Flashover the
worst performing part of their stealth shade form is there weapons. I need to get some weapons that can be
dyed black..

...more than you all wanted to know I am sure but Moon and I found it all very interesting and wanted to share.
Look for my Olive Green Militia next time you are in game.

Happy hunting!
                                                               <![if !vml]>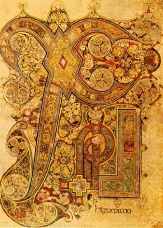 <![endif]>   
                        Activating the Champ Path by Buffybott
Go to TNN, at the port guy there is a Champ recruiter, talk to her. Watch your Journal if she gives you a
little errand to run, you're good. If after chatting with her some she does not go on the North Gate
(Think it's the N one) and talk to the Champ recruiter there, checking for the little errand. Depending on your
class you might have to talk to one of two NPC's in MM (both in the fancy house) or right there in the palace.
They will give you a note. It will say something like take this note to the guard located at the door to the
Kings instance. (hint here if you get bounced out to your character select screen hit "play" and you should
go into the instance."

Once inside you will need to talk to the King (way in the back). He is going to tell you two things. If you paid
for DR early he will give you a "boon" -- free armor for your horse. You can get this from the woman
standing below him. The most important thing is to talk to him a second time and except the Champ path.
You can tell you have activated it by clicking your XP bar. It will say something like "earning points towards
Champ...."

BTW This is also where you buy your horse

On your way in you passed Desmond, he will give you your first quest. The first 4 or 5 you should be able
to do on your own. Over the weekend I will try to write something up but the directions are very good and if
you use the ports and the horse it does not take to long to get anywhere.

                                                             Champ Quest Part one
                                        Rebellion
Most of this is just reading your journal I will put locs' in little shortcuts as I discover them, please let me know
if you learn any other tricks.

Go to Tir Urphost and speak to Sentinel Casidhe. TU is located in the Cliffs of Moher 26941,19357. Leave
from the North Gate of TNN and go west. Return to Seneschal Desmond and get step 2.

Go to Meg Mell (Port to Domnann then run into the gate to get to MM quickly.) and talk to one of the House of
Findias Missionaries. Answer the missionaries like this:
A) I often wondered
B) your right
C) How can I join
If you don't you will have to talk to the other one.

Now you will have to go find Nymir. Go back to the gate, port over to Domnann, then to Druim Cain. Take
the road south just a short ways, there is a sharp right that leads to the abandoned mines, he is right there
28723,7885. Kill him and pick up his head, take it back to MM and then go talk to Desmond again.


Off to the Parth farm, port over to Druim Ligen and ride from there. This is just another run and talk step.
The farm is due west of DL.

You will be given a map. Go back to DL, port over to DC and go to Moonlake in the south east of the Valley
of Brileith. You are looking for a guy named Tarraent (57472,59277).

Tarrant is going to send you off to defend Melina. DO NOT GO LOOKING FOR HER. Just go due north to
the tip of the lake. Turn north west and you will find Erhael at 59001,42436. Kill him and pick up his head,
back to Tarrant. Give Tarrant his head, /s combat and back you go to MM. (DC to DL to Dom to gate)

Read your speach in MM, this is a good time to go get more beer. You will need a drink, because now you
have to go all the way back to Moonlake..... I think you know the way by now. Once you finish speaking with
Tarrant again you will be sent back to Desmond.

Desmond will give you another little quest, this one is going to take you to the rebel village of Doiri Ban. He
will give you a robe. On your way out you will be offered another little errand to run, take it we found out you
need it to progress.

Port over to DC and head east, north east loc 59221,6618. You will see two standing stones, make sure you
put your robe on and enter here. When you get to the other side follow the road down to the town. Just as
you reach town stop and talk to Amwyn. The objective here is to gain access to Findias' house. It is the
second one on the left. To get in either kill the guard outside and get a key or talk to Tynan (at the head of
town, top of steps). Once inside kill Findia and get the plans out of the chest. To port back run over to
where Tynan is and see Duathon he will port you out go see Desmond again. Now this step might be the first
you will need to bring a friend on if you are a not big with the fighting... Wife made it out but Buffy was not
able to kill Findia. He is blue to a 50. Brick had no problem at all.

Next is to travel Colcha Litha, go to DL and ride west to the circle of stones by the river (26764,6599). I've
only done this one once so here is the jist of the thing. You will need help or it will take you a long time. Go
into town and talk to the captain. We had an ani with us so we had his men defend the center of town. Mobs
will come soon after you talk to the captain, be ready. If you kill everyone and the captain is still alive you will
be sent to the (was it a mine..) go out and follow the path up the hill, west I think, and enter the instance.
/map is your friend here follow it and get to the main keep. Archers everywhere run in set up and kill aggro.
Open the doors mobs will come out to you. Just keep killing till you can get upstairs and kill the main mob, oj
to 50. I think that was it. Not hard just lots of mobs.

And that would be the end of the first Quest.
                                                                   <![if !vml]>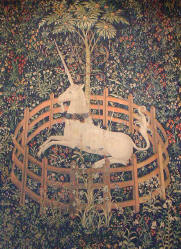 <![endif]>
                                  The Unicorn Quest by Osterland
1. Buy Voucher in Kings room from Merchant
2. Go to Royal Stable guy (he's at the stables by the exit to Mag Mall in TNN)
3. RIGHT CLICK on Royal Stable dude - trying to give him the voucher does not work
4. He will tell you to go to Shannon Est - port there (run back to Garl and port to Dom - then to
Shannon)
5. The Unicorns are just a tich north - the person you need to speak to is at LOC 25042 28001
6. She gives you the apple
7. Click on Unicorn you want - and /present apple
8. Macro the /hug thing
9. When Unicorn loses interest - RIGHT CLICK ON THEM. If you have woed them - that's when
they appear in your backpack.
10. If nothing happens - get another apple from stable person there and redo

My problem was - I NEVER RIGHT CLICKED ON UNICORN. Spent 2 hours and probably could
have been lot less Now my hands hurt.
                                                         <![if !vml]>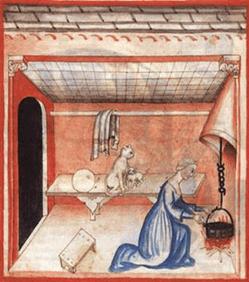 <![endif]>
                                     Osterland's Ultimate Cheese  Cake
Recipe By     :
Serving Size  : 6     Preparation Time :0:00
Categories    : *Please try me                  Desserts
  Amount  Measure       Ingredient -- Preparation Method
--------  ------------  --------------------------------
  2               cups  graham cracker crumbs -- finely ground
  1/2            teaspoon  cinnamon
  1               stick  unsalted butter -- melted
  16             ounces  cream cheese -- softened
  3               each  eggs
  1               cup  sugar
  2               cups  sour cream
  1               each  lemon -- zested and juiced
  1               dash  vanilla extract
For the Crust:
Preheat oven to 325.
In a mixing bowl, combine graham crackers, cinnamon, and butter with a fork until evenly moistened.
Lightly coat the bottom and sides of an 8-inch springform pan with non-stick cooking spray.
Pour the crumbs into the pan and, using the bottom of a measuring cup or the smooth bottom of a glass, press the crumbs down into the base and 1-inch up the sides.
Refrigerate for 5 minutes.
In the bowl of an electric mixer, beat the cream cheese on low speed for 1 minute until smooth and free of any lumps.
Add the eggs, 1 at a time, and continue to beat slowly until combined.
Gradually add sugar and beat until creamy, for 1 to 2 minutes.
Add sour cream, lemon zest, and vanilla.
Periodically scrape down the sides of the bowl and the beaters.
The batter should be well-mixed but not overbeaten.
Pour the filling into the crust-lined pan and smooth the top with a spatula.
Set the cheesecake on a large piece of aluminum foil and fold up the sides around it.
Place the cake pan in a large roasting pan.
Pour boiling water into the roasting pan until the water is about halfway up the sides of the cheesecake pan; the foil will keep the water from seeping into the cheesecake.
Bake for 1 hour to 1 hour 15 minutes.
The cheesecake should still jiggle (it will firm up after chilling), so be careful not to overcook.
Let cool in pan for 30 minutes.
Chill in the refrigerator, loosely covered, for at least 4 hours.
Loosen the cheesecake from the sides of the pan by running a thin metal spatula around the inside rim.
Unmold and transfer to a cake plate.
Using a spatula spread a layer of Warm Lemon Blueberry Topping over the surface.
Slice the cheesecake with a thin, non-serrated knife that has been dipped in hot water.  Wipe dry after each cut.
Warm Lemon Blueberries:
In small saucepan add 1 pint blueberries, 1 lemon (zested and juiced), and 2 tablespoons of sugar.  Simmer over medium heat for 5 minutes or so until the fruit begins to break down slightly.  Leave to cool before spreading on cheesecake.
Description:
  "Ultimate Cheesecake"
Source:
  "Food TV - Tyler's Ultimate"
                                    - - - - - - - - - - - - - - - - - - -
Per Serving (excluding unknown items): 847 Calories; 63g Fat (65.4% calories from fat); 13g Protein; 62g Carbohydrate; 1g Dietary Fiber; 252mg Cholesterol; 464mg Sodium.  Exchanges: 1 1/2 Grain(Starch); 1 Lean Meat; 0 Fruit; 0 Non-Fat Milk; 12 Fat; 2 Other Carbohydrates.
                                                                                                      <![if !vml]>

<![endif]>